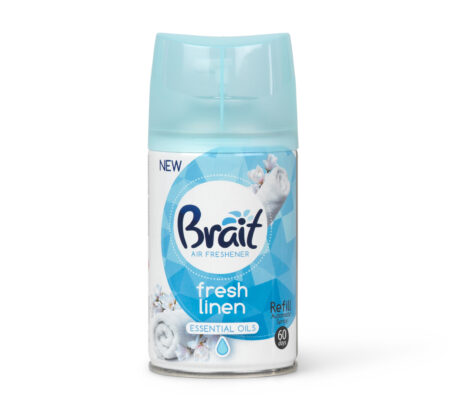 Brait Fresh Linen Dispenser Refill, 250 ml
Brait Fresh Linen Dispenser Refill is a great refreshment for the home. Automatic spraying with Brait's refreshing device will allow you to maintain the beautiful smell of fresh laundry at all times, giving you a feeling of cleanliness and refreshment.
The modern 3in1 Air Care formula provides:
– Effective neutralization of unpleasant odors.
– Refreshing the air in the room.
– Air humidification and a long-lasting feeling of freshness and cleanliness.