Air Freshener
Everything is going to shine!
Pleasant scent for the home.
Brait Minispray – Ocean
The Sterling Minispray's concetrated content ensures a long-lasting, comfortable smell of a fresh ocean breeze.
On 13 January 2020, our Sterling Oven and Grill Cleaner sealed a victory against other oven cleaner products on the Swedish testing portal testfakta.se.
read more
Brait Fragrance Sticks – Midnight Dream
Brait Fragfrance Sticks – Exclusive design. Comfortable smell, that can be adjusted depending on the number of sticks inserted.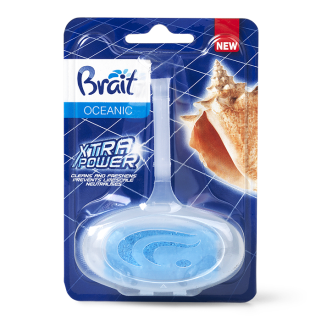 Brait WC block, ocean, 40g
Brait WC Block hanger for toilets neutralizes odor, prevents the build-up of lime and gives a pleasant scent every time the toilet is flushed.
Can't find what you are looking for?