Household
Everything is going to shine!
The best for cleaning your home.
Hobby Oil, 100 ml
An acid-free mineral oil for lubrication, use for: bicycles, mopeds, Locking mechanisms, door hinges, lawn mowers and wheelbarrows. 
LOOK AT OUR LATEST BLOG POST
It is our distinct honor to officially announce that Sterling Polish has agreed a new sponsorship with local football club Lyngby Boldklub with a length expiring at the end of 2020. Since 2015, we have been sponsoring this incredible project of a football club. The...
read more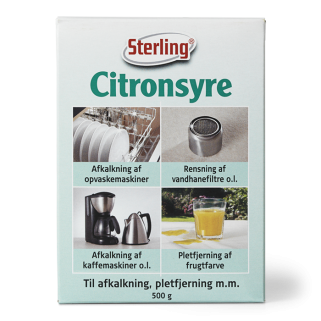 Sterling Citric Acid, 500 g
For effective lime scale removal from coffee machines, kettles and dishwashers.
Soda is good old-fashioned cleaning agent that can be used for a variety of purposes.
Can't find what you are looking for?