Household
Everything is going to shine!
The best for cleaning your home.
An acid-free mineral oil for lubrication, use for: bicycles, mopeds, Locking mechanisms, door hinges, lawn mowers and wheelbarrows. 
LOOK AT OUR LATEST BLOG POST
From February 2021, Sterling Liquid Soap Flakes will be relaunched in the Danish grocery trade in a new transparent, recyclable plastic bottle. Sterling Polish is actively working to lift the wide range of products in the field of chemical technical cleaning to a...
read more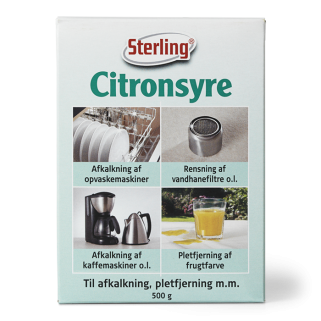 Sterling Citric Acid, 500 g
For effective lime scale removal from coffee machines, kettles and dishwashers.
Soda is good old-fashioned cleaning agent that can be used for a variety of purposes.
Can't find what you are looking for?