Household
Everything is going to shine!
The best for cleaning your home.
Hobby Oil, 100 ml
An acid-free mineral oil for lubrication, use for: bicycles, mopeds, Locking mechanisms, door hinges, lawn mowers and wheelbarrows. 
LOOK AT OUR LATEST BLOG POST
Shortly before 2020 came to an end, Sterling Polish Company A / S was pleased to announce that the company has extended its sponsorship agreement with Lyngby Boldklub by a further 1 year. Sterling Polish has worked closely with the club for a number of years, and the...
read more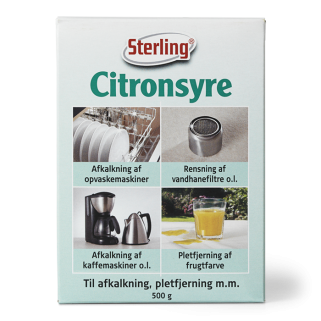 Sterling Citric Acid, 500 g
For effective lime scale removal from coffee machines, kettles and dishwashers.
Soda is good old-fashioned cleaning agent that can be used for a variety of purposes.
Can't find what you are looking for?