Furniture care
Everything is going to shine!
Danish-produced care products for furniture and wood products.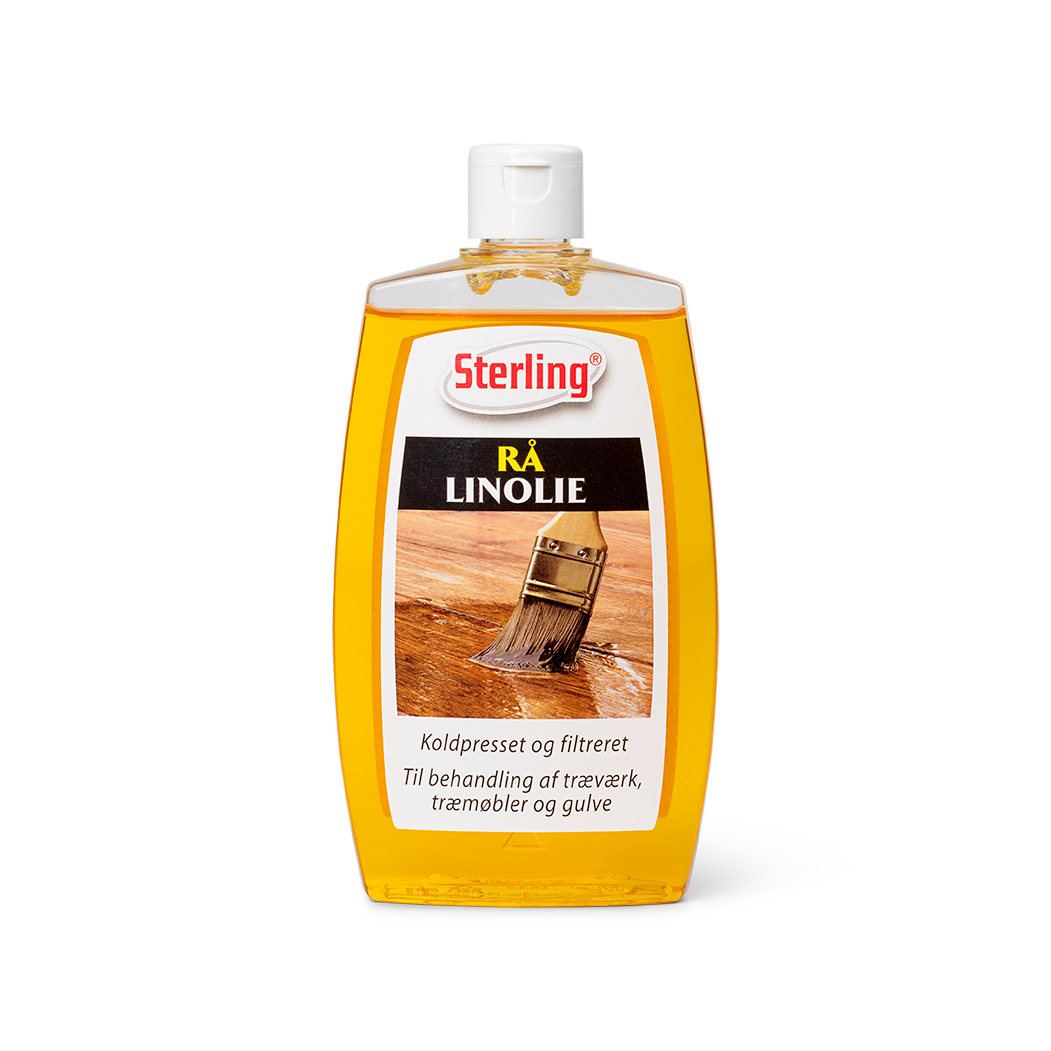 Sterling Raw Linseed oil, 250 ml
Cold-pressed linseed oil – the finest form of linseed oil – is a fatty drying oil obtained from the first pressing of linseed. This provides a very fine, thin and light oil with very small molecules, which are able to penetrate well into the wood and, therefore, is good for the treatment of oil-treated or untreated wood. Cold-pressed linseed oil provides for a smoother and harder surface than other oils. Sterling Raw Linseed oil is used to treat wood, wooden furniture and flooring.
Treatment of furniture: Cold-pressed linseed oil can be used in both teak and other hardwood furniture and slate. Cold-pressed linseed oil is particularly suitable for kitchen counters of oil or untreated wood.
Note: Sterling Raw Linseed oil can, if desired, be diluted with turpentine in a ratio of 3 parts of cold-pressed linseed oil to 1 part of turpentine.
ATTENTION! Keep out of reach of children.
Cloths with linseed oil are highly flammable and must be either burned or stored under a tight-fitting lid.
INSTRUCTIONS FOR RAW LINSEED OIL
Clean surface
Clean or sand what needs to be treated.
Apply oil
Once the object is dry/sanding dust has been wiped off, apply Sterling Raw Linseed Oil in a very thin layer.
Be patient
Allow the oil to penetrate.
Finishing
After 20-25 minutes wipe off excess oil.
From February 2021, Sterling Liquid Soap Flakes will be relaunched in the Danish grocery trade in a new transparent, recyclable plastic bottle. Sterling Polish is actively working to lift the wide range of products in the field of chemical technical cleaning to a...
read more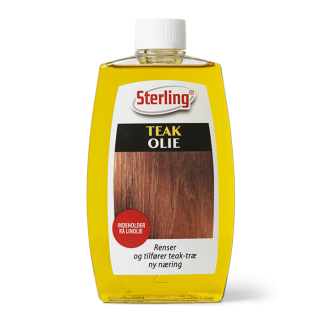 Sterling Teak Oil, for indoor use, 250 ml
Sterling Teak Oil cleans the surface, highlighting the grain of the wood and gives the teak new nourishment.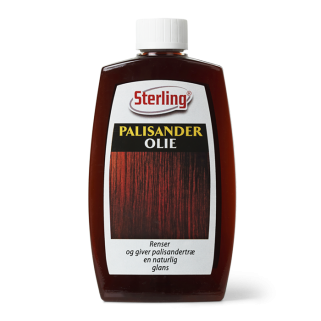 Sterling Rosewood Oil, 250 ml
Sterling Rosewood Oil cleans and gives oiled, untreated or matt lacquered rosewood a natural shine.
Can't find what you are looking for?