Household
Everything is going to shine!
The best for cleaning your home.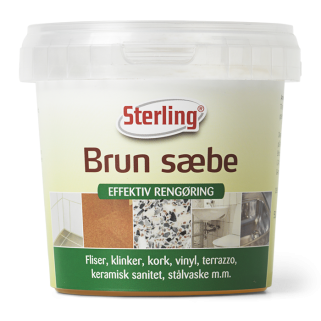 Sterling Brown Soap, gel, 500 g
Sterling Brown Soap Gel is suitable for removing both grass stains and old paint and grease stains on your clothes.
Sterling Brown Soap is also effective for cleaning tiles, cork, slate, vinyl, terrazzo, ceramic sanitary ware, stainless steel sinks, glass ceramic plates, barbecue grills, oven trays and all kinds of plastic. Sterling Brown Soap is also good at removing algae on woodwork, garden tiles, roof and masonry, and it can be used to remove aphids.
Note! Do not use Sterling Brown Soap in self-cleaning oven, on painted or varnished surfaces and linoleum.



INSTRUCTIONS FOR BROWN SOAP
Apply Brown Soap Gel
Rub a dollop Sterling Brown Soap on the stain and leave it on for about 15 min.
Wash as usual
Wash as usual in the washing machine.
LOOK AT OUR LATEST BLOG POST
From February 2021, Sterling Liquid Soap Flakes will be relaunched in the Danish grocery trade in a new transparent, recyclable plastic bottle. Sterling Polish is actively working to lift the wide range of products in the field of chemical technical cleaning to a...
read more
Soda is good old-fashioned cleaning agent that can be used for a variety of purposes.
Sterling Citric Acid, 500 g
For effective lime scale removal from coffee machines, kettles and dishwashers.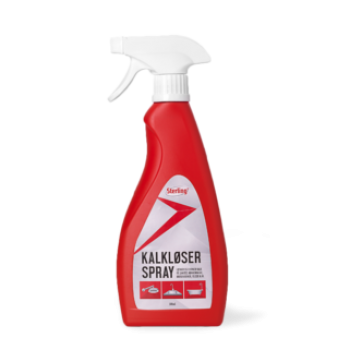 Lime scale Remover Spray, 500 ml
Sterling Lime Scale Remover Spray adds shine while removing lime and stains from showers, baths, etc.
Can't find what you are looking for?