Household
Everything is going to shine!
The best for cleaning your home.
Sterling Lime scale Remover Spray, 500 ml
Sterling Lime Scale Remover Spray is a liquid detergent with highly active lime remover that adds shine while removing lime and other stains from showers, baths, stainless steel, tiles, sinks, chrome fittings etc. In order to avoid the lime to settle, regular cleaning is important. If the lime has set itself on the bathroom tiles, sinks or stainless steel, they are easily cleaned with Sterling Lime Scale Remover Spray, which is sprayed directly onto the wet surface.
To reduce the risk of accidents, the product is equipped with a child-proof closure that can be easily secured and locked.
Note! Do NOT use on enamel, marble and aluminum. In case of doubt, test the product first on a non visible area.
INSTRUCTION FOR STERLING LIME SCALE REMOVER SPRAY
Rinse surface
Rinse the surface (this insures that the product performs optimally, and any grouts will be protected when they are saturated with water).
Apply evenly
Apply Sterling Lime Scale Remover Spray evenly.
Be patient
Leave for 5 minutes.
Finishing
Rinse thoroughly with cold water and wipe with a clean dry cloth.
LOOK AT OUR LATEST BLOG POST
From February 2021, Sterling Liquid Soap Flakes will be relaunched in the Danish grocery trade in a new transparent, recyclable plastic bottle. Sterling Polish is actively working to lift the wide range of products in the field of chemical technical cleaning to a...
read more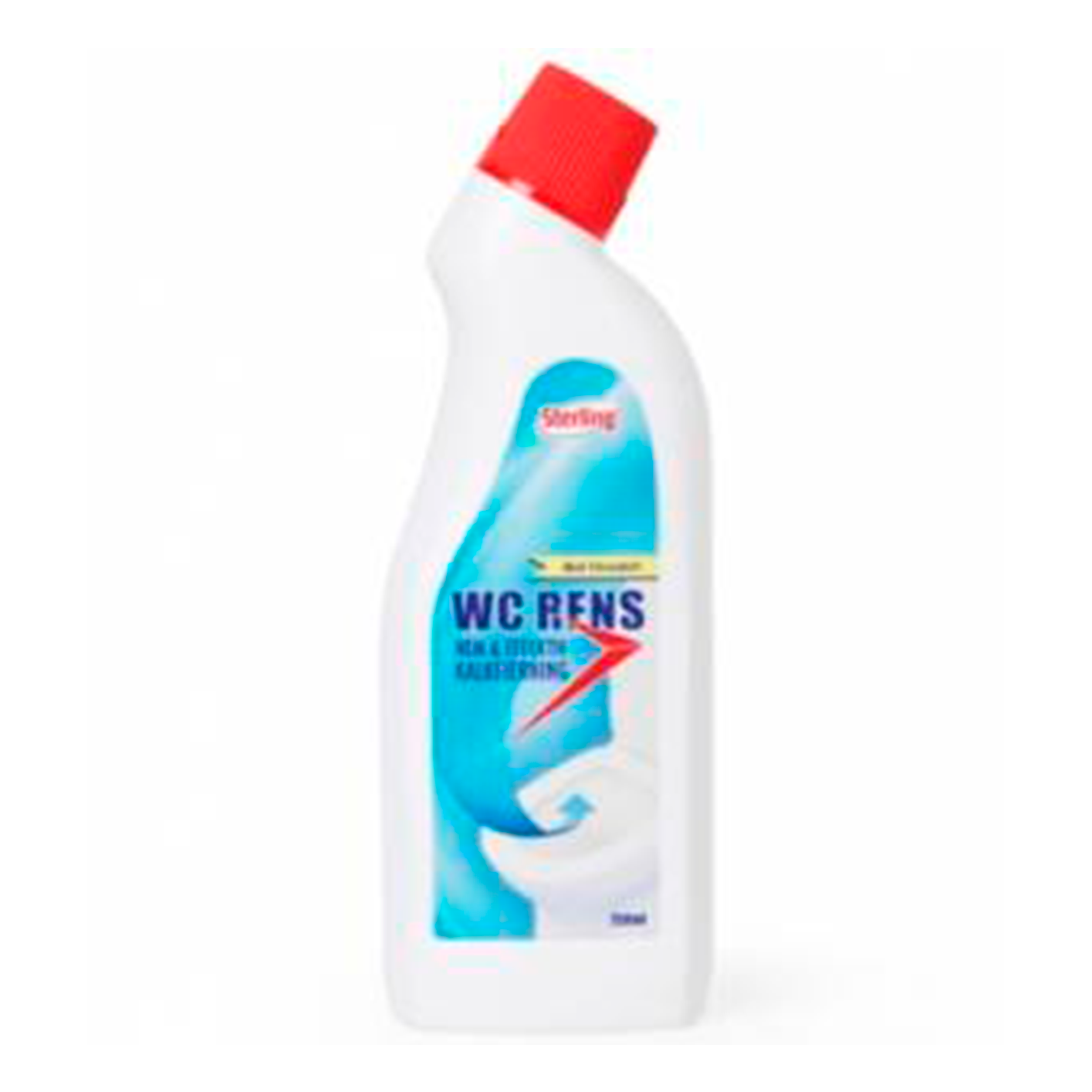 Sterling Toilet Cleaner, 750 ml
Sterling WC Cleaner removes calcium and impurities extra efficient.
Descaling Tablets, 8 units
Sterling Descaling Tablets descale coffee makers, kettles and other household machines.
Soda is good old-fashioned cleaning agent that can be used for a variety of purposes in the daily cleaning.
Can't find what you are looking for?