Household
Everything is going to shine!
The best for cleaning your home.
Soda is good old-fashioned cleaning agent that can be used for a variety of purposes in the daily cleaning, for example in connection with laundry. Sterling Soda is free of bleach, enzymes and phosphates. Cleaning problems in today's households can be solved easily with Sterling Soda.
Note! NEVER use soda on aluminum because the aluminum will damage.
Instructions:
Water softening: In areas with hard water crystal soda can advantageously be used to reduce the occurrence of limestone in the water. This means that the amount of detergent can be reduced in the washing machine to the manufacturer's instructions for "soft water". It also improves the washing machine's efficiency and reduces the risk of damage to the machine and costly repairs as a result of limestone in the machine. Add 0.5-1 dl crystal soda in each wash.
Greasy workwear: Crystal Soda is famous for its ability to dissolve fat. Greasy garments and fabrics are soaked overnight in a strong solution before it is washed normally.
New clothes and blankets: New clothes and blankets are soaked in a cold, mild solution before it is washed gently– blankets and clothes will become soft and fluffy.
Note: Always test fabric color before using washing soda for soaking.
Stains: Stubborn stains on cotton or linen fabric are removed by soaking in a strong solution of crystal soda. The solution can remove stains from blood, ink, tea and coffee. Note: Always test fabric color before using washing soda for stain removal.
Delicate clothes: For handwashing delicate fabrics, use a warm, mild soda solution. Note: Always test fabric color before using washing soda for washing. Note that wool and silk does not tolerate crystal soda.
White clothes: White cottons are cleaner if it is put to soak in water mixed with soda for a few hours before washing.
Wine and food stains: Red wine and food stains can be treated with a strong crystal soda solution. Large stains can be treated by pouring dry crystals directly onto the stain, followed by rinsing in clean water. Crystal Soda can also be used for ink and grass stains.
DOSAGE INSTRUCTIONS FOR STERLING SODA
Dosing
Mild: 1 tabelspoon for 0,5 liter water.
Dosing
Regular: 0,5 dl for 0,5 liter water.
Dosing
Strong: 1 dl for 0,5 liter water.
Dosing
0,5 dl soda = ~34 g = ~ 3 tabelspoons.
LOOK AT OUR LATEST BLOG POST
From February 2021, Sterling Liquid Soap Flakes will be relaunched in the Danish grocery trade in a new transparent, recyclable plastic bottle. Sterling Polish is actively working to lift the wide range of products in the field of chemical technical cleaning to a...
read more
Sterling Citronsyre, 500 g
For effective lime scale removal from coffee machines, kettles and dishwashers.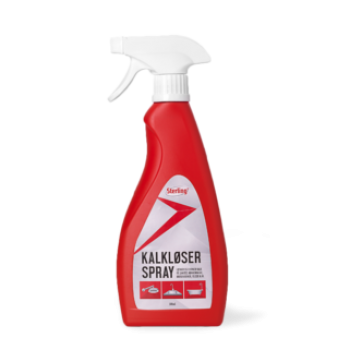 Sterling Lime scale Remover Spray, 500 ml
Sterling Lime Scale Remover Spray adds shine while removing lime and stains from showers, baths, stainless steel, tiles, sinks, etc.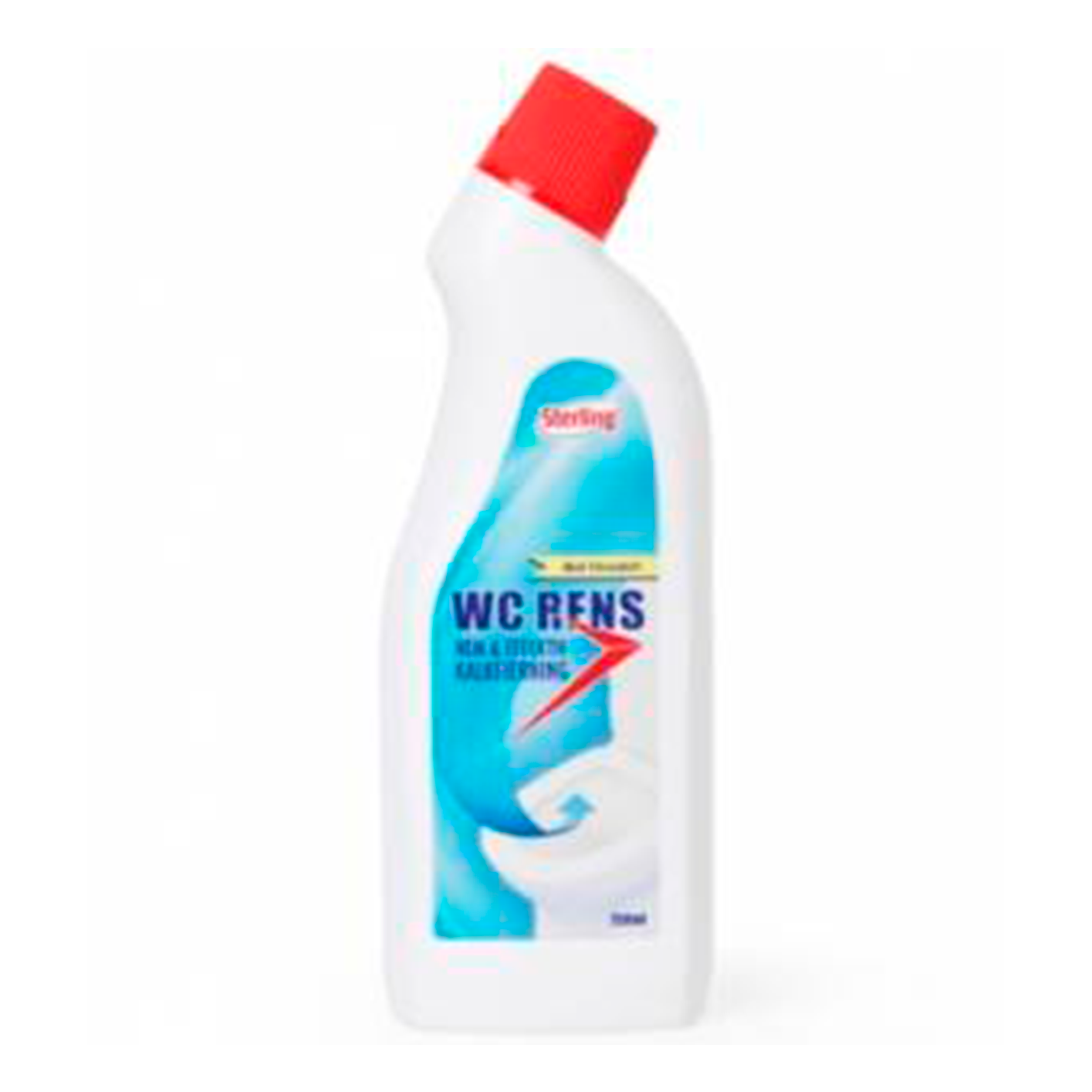 Sterling WC Cleaner, 750 ml
Sterling WC Cleaner removes calcium and impurities extra efficient. The cleaning is hygienic with a comfortable citrus scent.
Can't find what you are looking for?