Kitchen Care
Everything is going to shine!
Danish quality cleaning for your kitchen.
Sterling Steel Bright, spray, 500 ml
Sterling Steel Bright Spray is suitable for appliances made of stainless, polished and brushed steel and aluminum. The product cleans and brightens in one step and easily removes smudges. Sterling Steel Bright can also be used for furniture with painted or lacquered surfaces.
To reduce the chance of accidents, the product is equipped with a child-proof closure that can be easily secured and locked.
Note: The cloth should be discarded after use.
Sterling Steel Bright Spray should not be used on surfaces which come into direct contact with the food.
Always test the product first on a non visible area.
INSTRUCTIONS FOR STERLING STEEL BRIGHT
Shake and spray. Shake well.
Spray a thin layer Sterling Steel Bright Spray directly on the surface and dry with a clean, lint-free cloth.
Remove stains
Rub till the stains and finger marks are gone.
LOOK AT OUR LATEST BLOG POST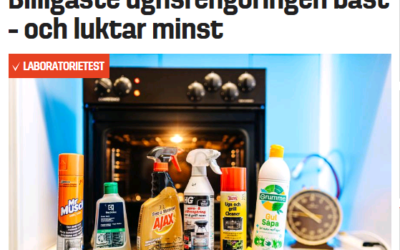 On 13 January 2020, our Sterling Oven and Grill Cleaner sealed a victory against other oven cleaner products on the Swedish testing portal testfakta.se.
read more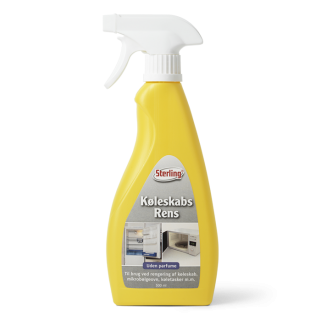 Sterling Refrigerator Cleaner, spray, 500 ml
Sterling Refrigerator Cleaner for use in cleaning the refrigerator, microwave, cooler bags, etc.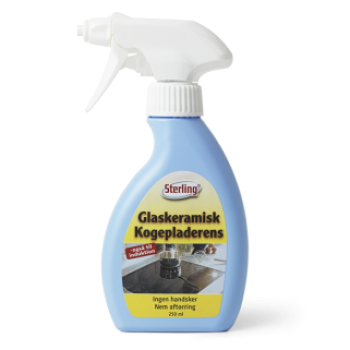 Sterling Ceramic Cooking Plate Cleaner, spray, 250 ml
Ceramic Cleaner makes your ceramic glass hob sparkling clean and forms an invisible film on the hob.
Can't find what you are looking for?