Metal Care
– let it shine!
Danish polishing of highest quality for your metals.
Sterling Silver Polishing Cloth, 1 cloth
The quickest and easiest polish to restore silver, plated silver, gold, pweter, nickel and chromium. Polished without polish and gives all lightly oxidized surfaces a brilliant lustre.
The specially woven cloth is impregnated with Sterling Silver Polishing Powder making it of one of the finest and gentle polishing tools. It retains polishing ability until it is worn out.
Note: The cloth must not be washed as the polishing ability hereby will be terminated!
LOOK AT OUR LATEST BLOG POST
Shortly before 2020 came to an end, Sterling Polish Company A / S was pleased to announce that the company has extended its sponsorship agreement with Lyngby Boldklub by a further 1 year. Sterling Polish has worked closely with the club for a number of years, and the...
read more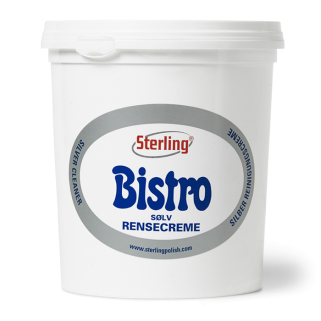 Bistro Silver cleaning paste, 1000 ml
Bistro is the simple and effective solution for cleaning silverware such as cutlery, dishes and candlesticks in restaurants, hotels, canteens, institutions and other places with a professional kitchen.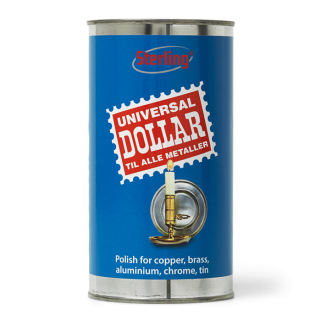 Sterling Dollar Universal Polishing Paste, 500 ml
Sterling Dollar Universal Polish Agent is our most effective cleaner. Dollar can be used for all shiny metals such as copper, brass, chrome, ore, tin and aluminum.
Can't find what you are looking for?