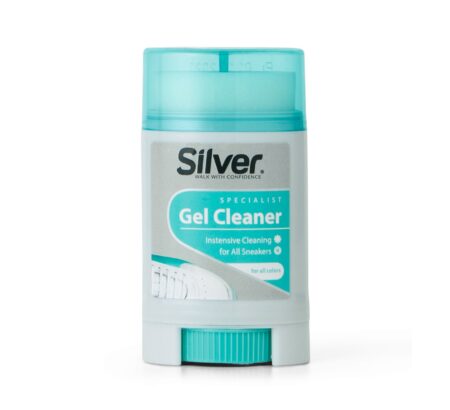 Silver Specialist Gel Cleaner, 50 ml
Silver Gel Cleaner cleans and cares for sneakers and removes dirt and stains. With regular use of Silver Gel Cleaner your sneakers will always look as new. The product is suitable for leather, canvas, rubber, nylon, vinyl and synthetic materials. Silver Gel Cleaner cannot be used on suede and nubuck.
The product is easy and quick to use, and ensures that sneakers do not fade in color.