Household
Everything is going to shine!
The best for cleaning your home.
Sterling Toilet Cleaner, 750 ml
Sterling WC Cleaner removes calcium and impurities extra efficient. The cleaning is hygenic with a comfortable citrus scent.
Produced in en environment friendly way on a Danish factory.
LOOK AT OUR LATEST BLOG POST
If by some misfortune you have not cleaned your brush after use, it is not necessary to throw it out. It can most likely be saved.
read more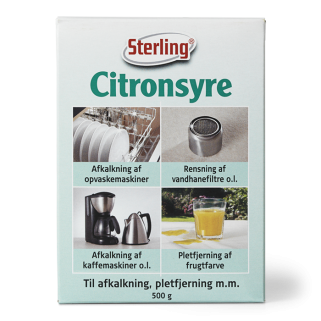 Sterling Citric Acid, 500 g
For effective lime scale removal from coffee machines, kettles and dishwashers.
Soda is good old-fashioned cleaning agent that can be used for a variety of purposes.
Can't find what you are looking for?