Textile care
Everything is going to shine!
The best care for your textiles
ABOUT STERLING TEXTIL CARE
Perfect cleaning and care of textiles for both home and car.
The perfect care of your textiles is ensured by using Sterling care products. Does the carpet need cleaning or the jacket impregnating, the Sterling textile fabrics are the right choice for the task. Everything is of course Danish-produced and quality tested for the best result.
OUR TEXTILE CARE PRODUCTS
Sterling Carpet Shampoo is a concentrated foaming cleaning agent that can be used both as a stain remover on carpets and textiles and as a cleaning agent for use in carpet a cleaning machine.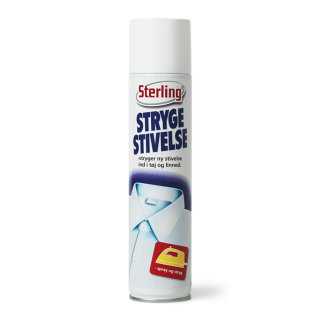 Ironing Starch, spray, 300 ml
Sterling Ironing Starch contains natural starch which stays in the garment longer, and keeps it crisp for an extended period. It also protects the fibers so they are not so easily dirtied.
Can't find what you are looking for?