Textile care
Everything is going to shine!
The best care for your textiles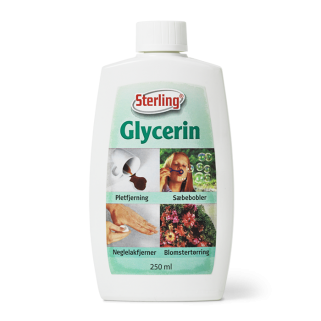 Sterling Glycerin, 250 ml
Sterling Glycerin is an effective tool against grass, fruit and chocolate stains on clothing. Rub the glycerin into the stain, let it work for about 12 hours and then wash with soap and water or wash in the washing machine.
LOOK AT OUR LATEST BLOG POST
From February 2021, Sterling Liquid Soap Flakes will be relaunched in the Danish grocery trade in a new transparent, recyclable plastic bottle. Sterling Polish is actively working to lift the wide range of products in the field of chemical technical cleaning to a...
read more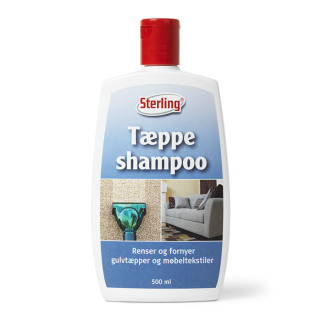 Sterling Carpet Shampoo, 500 ml
Sterling Carpet Shampoo is a concentrated foaming cleaning agent that can be used both as a stain remover on carpets and textiles and as a cleaning agent for use in carpet a cleaning machine.
Sterling Ironing Starch, spray, 300 ml
Sterling Ironing Starch contains natural starch which stays in the garment longer, and keeps it crisp for an extended period. It also protects the fibers so they are not so easily dirtied.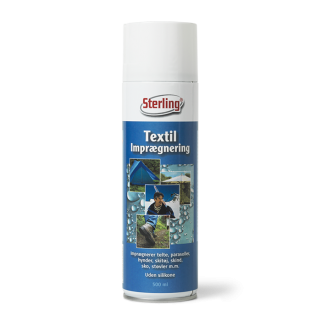 Sterling Textile Proofing, 500 ml
Sterling Textile proofing is colorless, with no silicone and impregnate without making the fabric stiff. Sterling Textile Proofing is suitable for leather shoes and boots.
Can't find what you are looking for?