Textile care
Everything is going to shine!
The best care for your textiles
Sterling Textile Cleaner, spray, 500 ml
Sterling Textile Cleaner cleans and renews textiles. Use it in the car for cleaning car seats, mats and child seats. Use it at home to clean furniture, tablecloths and curtains. Use it outdoors for cleaning the garden cushions and prams.
Sterling Textile Cleaner has a unique pump head, which transform the cleaning liquid into foam, which can effectively remove the dirt in the textile.
INSTRUCTIONS FOR TEXTILE CLEANER
Spray the Textile Cleaner in to the item
Spray Sterling Textile Cleaner on the item that needs to be treated.
Rub the foam into the textile
Rub the foam into the textile with a sponge or a brush.
Wait for it
Leave the foam to work till the textile is dry.
Brush & Vacuum
Then brush or vacuum thoroughly.
LOOK AT OUR LATEST BLOG POST
Shortly before 2020 came to an end, Sterling Polish Company A / S was pleased to announce that the company has extended its sponsorship agreement with Lyngby Boldklub by a further 1 year. Sterling Polish has worked closely with the club for a number of years, and the...
read more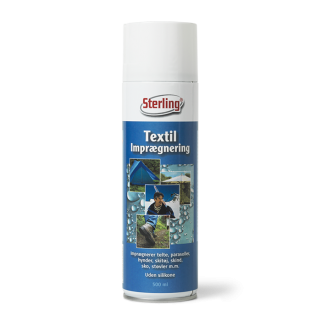 Sterling Textile Proofing, 500 ml
Sterling Textile proofing is colorless, with no silicone and impregnate without making the fabric stiff. Sterling Textile Proofing is suitable for leather shoes and boots.
Sterling Ironing Starch, spray, 300 ml
Sterling Ironing Starch contains natural starch which stays in the garment longer, and keeps it crisp for an extended period. It also protects the fibers so they are not so easily dirtied.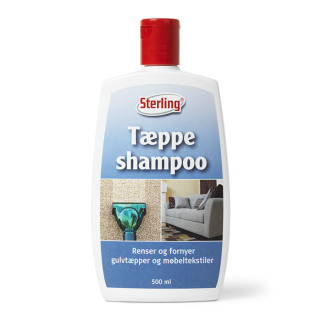 Sterling Carpet Shampoo, 500 ml
Sterling Carpet Shampoo is a concentrated foaming cleaning agent that can be used both as a stain remover on carpets and textiles and as a cleaning agent for use in carpet a cleaning machine.
Can't find what you are looking for?