Cleaning products for every surface!
– We strive to continually be the best in the market by creating products that work
every time

!
STERLING POLISH COMPANY A/S
Since the company was established in 1941, Sterling Polish Company has delivered high-quality polishing agents based on the business concept: "Gleaming silver, clean and attractive.
That's what the users want." In close cooperation with the Danish silversmiths Georg Jensen and Wendel A/S, Sterling Polish has, though all the years, been the guarantee for environmentally friendly products for effective cleaning in everyday life.
Sterling Polish Company places importance on delivering effective, environmentally friendly products of a high quality and to have close cooperation with both customers and suppliers.
RECOMMENDATIONS
See the recommendations for Sterling products.
TIPS
Find advices for the use of Sterling products.
PRODUCTS
Read more about and find your next product from Sterling Polish Company.
WE STAY TRUE TO OUR VALUES



Sterling Polish Company is known for having a large portfolio of customers from both home and abroad. It is the spine of Sterling Polish Company, where the name always has been a synonym for the quality, from the beginning. We leave nothing to coincidence, but keep developing, improve and produces most of our products.
ECOLOGY
Sterling Polish Company is focused on, delivering efficient environmentally friendly products with a high quality.
EFFECTIVENESS
Our focus is to make Sterling Polish products efficient – It makes the the process much easier for both parts.
VALUE FOR MONEY
We deliver the best and most efficient products in terms of pricing.
BISTRO SILVER CLEANING PASTE GUARANTEES SHINING SILVERWARE
Do you think that cleaning your cutlery and your dishes are very time-consuming?
The solution is Bistro: rinse – wash – rinse – dry.

It's fast and easy. Bistro is the simple and effective solution for cleaning silverware such as cutlery, jugs, dishes and candlesticks.
More than meets the eye
No unnecessary chemicals added nor unsecured packaging.

.
As good as new
Regardless of the material, all products from Sterling Polish have the ability to transform even the most worn items into renewed shining ones.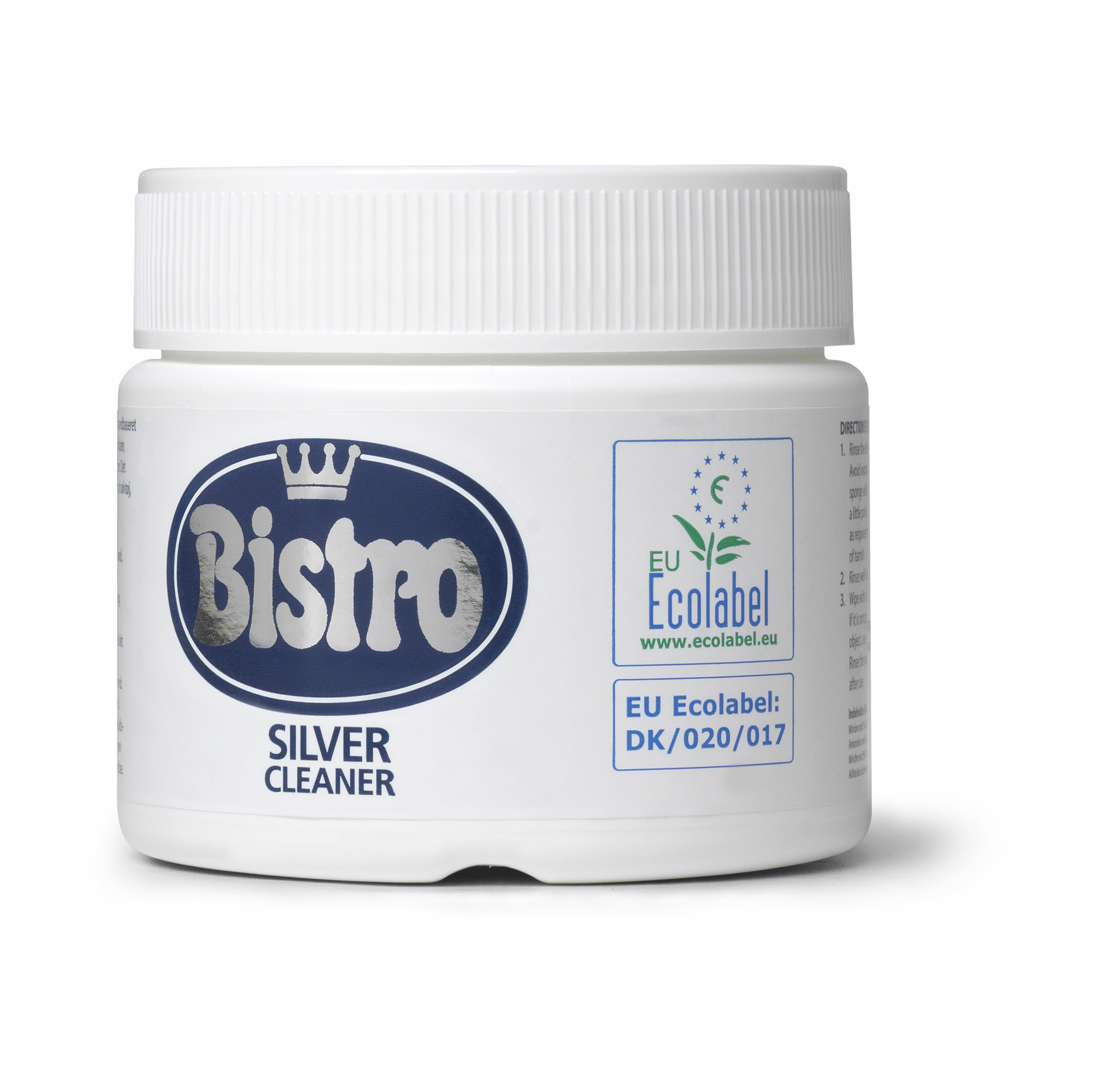 Bistro, the best care product for copper and silver.
Contact us for questions or inquiries